Alpine Dragon lake hike is one of the most famous hiking routes in Greece which combines the incredible view of the peaks of Tymfi with the enchanting natural landscape.
Itinerary
The Dragon Lake of Mount Tymphi (known as Drakolimni) is located in an environment of limited nutrients, wide variations in sunlight during the summer and the winter months, and acute fluctuations in temperature have turned the Dragon lake of Mt Tymfi into a truly unique ecosystem.
Their waters are home to the Alpine Newt, a striking amphibian that has been around for thousands of years. It is approximately 10-12 cm long with an impressive orange-red color in the lower part of its body. And indeed resembles a tiny dragon! From here, we take in the breathtaking views! To the north is the Smolikas mountain range and the Aoos Valley, and to the east is the impressive Mount Gamila. Then we head back to Mikro Papigo, following the same route.
1 pax 175€
2-4 paxes each 90€
5-6 paxes each 80€
7-9 paxes each 70€
10-16 paxes each 65€
Image Gallery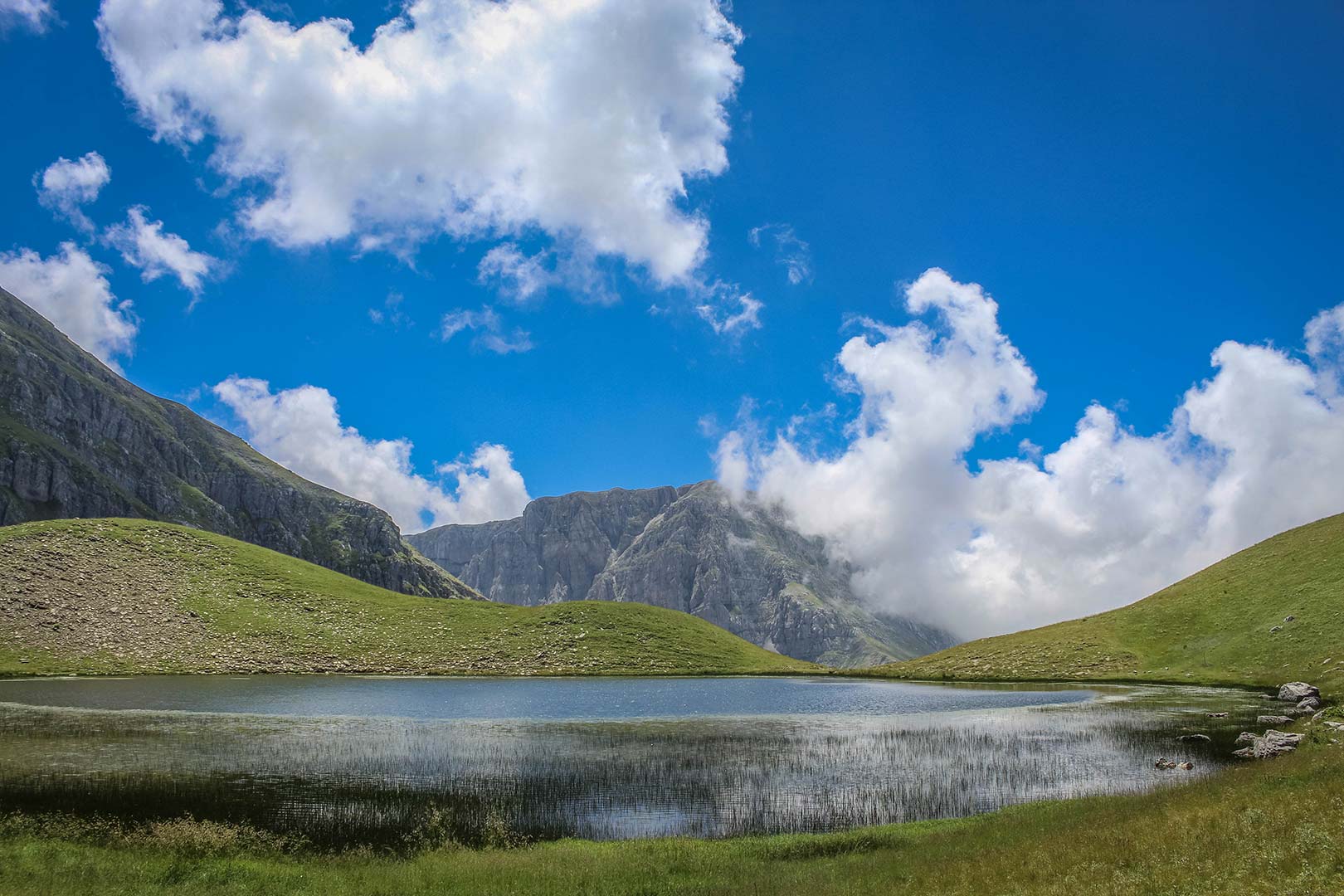 Important Information
Price Includes
English speaking guide
Hiking poles
Backpack / 4 participants
Picnic lunch
A meal in the mountain hut
Waterproof poncho jacket for the rainy days
Taxes
Price Excludes